Long and complicated application process scare good candidates off. In a time where talent is scare, can you really afford to lose candidates?
Have a look at our infographics and step up your recruiting with an optimised and candidate centric approach.
We show an ideal recruitment process to help you attract and retain the best talent faster.
...Read More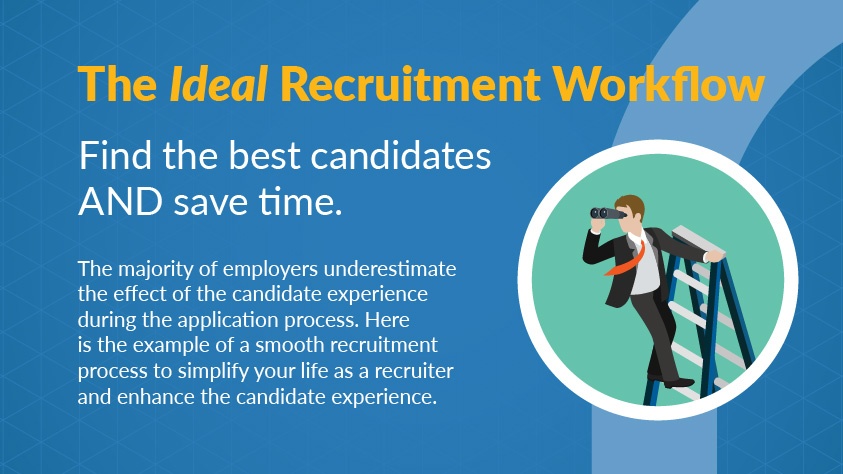 Many employers now find themselves in a candidate-driven job market, so finding the right employees for your company may be becoming increasingly difficult. What's more you no doubt wish to make sure that your recruitment budget is used as effectively as possible and delivers the results that your senior executives expect. Although social media, employee referral programmes and other types of networking are now important channels for recruitment, publishing vacancies on job sites remains a very important way of marketing your job openings and employer brand. The real dilemma here is deciding which of the numerous job boards to choose. Whether you opt for a generalist, niche or even a geographically defined platform will depend on the vacancies you have to fill.
Before you commit your budget, the following tips may help you make the right decision and maximise your return on investment (ROI).
...Read More