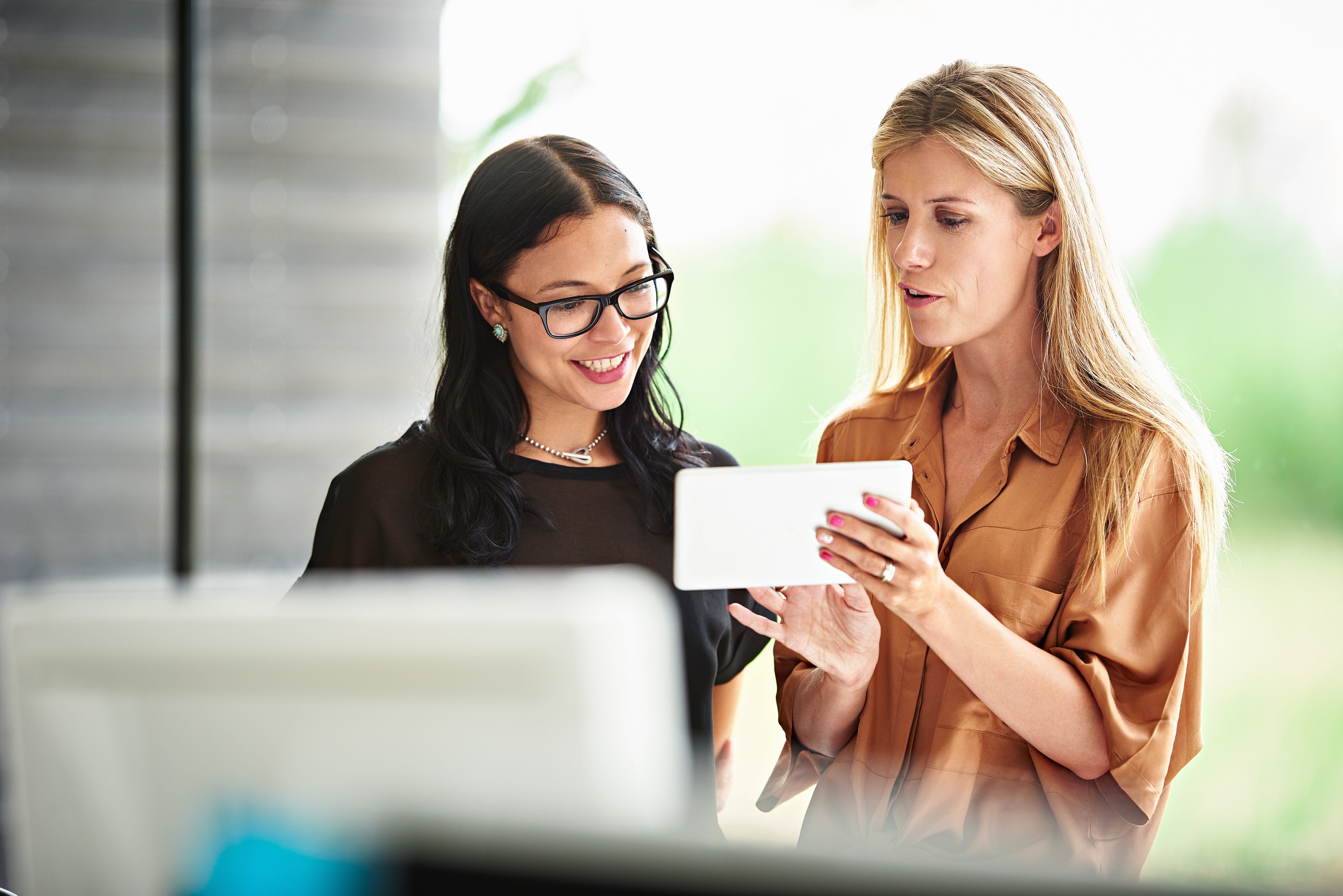 Sustainable business growth and persistent business success can only be achieved through regular employee training and development. Organisations invest a lot in lengthy processes in order to recruit employees that are qualified and suitable. However, it's often that that's where it stops as many businesses disregard the importance behind the continual development of their employees and the nurturing of employee potential.
Our fast-changing world necessitates the constant pursuit of professional development whereby that professional development must be prioritised. Employers should provide continual support to their employees in the acquisition of key workplace skills.
So why is it important to train and develop the skills of your workforce? We've listed the four main benefits of doing so below.
1. Improved employee retention
Hiring and then retaining good, suitable talent is often an ongoing challenge that employers must face up to. Nevertheless, one proven way of retaining staff is to provide them with various career development opportunities.
When development programs are offered as part of the employment contract, it establishes the sense of value employees have within their company. This, in turn, fosters loyalty and ultimately increases the retention of staff.
It's vital that you as an employer invest in staff development for successful staff retention. After all, while it's difficult to obtain accurate figures in terms of reasons given due to the current pandemic, perhaps a reasonable figure to work from is that approximately a very sizable 70% of all working-age individuals in the US are actively looking for a job change.
2. Future leaders
Acquiring and maintaining leadership talent can begin from the earliest stages of initial acquisition. Either this or human resources can pinpoint current employees for management roles. When an organisation has established programs for leadership development it ensures that the organisation is thinking about its goals for the future as well as terms of succession planning through the preparation of promotable talent.
3. Employee empowerment
Leaders that have the ability to inspire and the capacity to ignite their employees' imaginations are far more impactful than leaders that avoid doing this and simply focus on making a profit for the business.
4. Increased workplace engagement
Employees tend to remain motivated through the implementation of regular workplace development initiatives. Frequent training programs, likewise, help to encourage regular employee re-evaluation. The assessment of abilities and skills within a team enables managers to plan targeted development programs that take into account the potential for any skills gaps.
Types of Workplace Training and Development
Some organisations may rely on a variety of training programs, depending on the organisation's size, diversity, and the activities the organisation is involved with. We've listed the most common forms of workplace training and development below.
1. Orientation
The vast majority - pretty much all companies of any size - have an orientation program in place. The program might be formal or informal. Typically, it's a single-time process that new employees go through, and again, typically, it will take place during the first week of employment.
Orientation programs seek to educate employees on an expansive topic range, including:
Company culture
Mission, vision, and values of the company
Company structure
Who's who in the leadership team
Company policies
The variety of administrative procedures like email setup and computer logins for example paperwork for new hires and benefit plans.
2. Onboarding
The initial orientation process is usually part and parcel of a larger-sized process known as onboarding. Onboarding is a series of training sessions that are department-related and they occur over a longer time period. The process is designed so that new employees can quickly pick up on their job role and do it well.
Usually, the onboarding process will address the following:
New employee requirements
Access to information
Employee engagement
Technical job aspects
Work performance improvement
Goals of the department
3. Development of technical skills
A basic ingredient of employee education, technical skills training relates to how employees can further develop the skills that are required to perform the job at hand. Anyone that is already competent can then undergo further training as a way of gaining new skills and remaining current with the latest processes and technologies.
A few technical skill examples include:
Social media management
Content writing
Coding
Data analysis
Programming
4. Development of soft skills development
Employers want their employees to function well as part of the team they have been assigned to. Soft skills relate to various personality traits that enable communication and cooperation with work colleagues and perhaps also with customers, depending on the nature of the business. These skills are vital for a company that maintains a collaborative, respecting, and efficient culture.
Some examples include:
Communication
Teamwork
Problem-solving
Presentation
Conflict resolution
Leadership
Time management
Work ethics
5. Products and services training
Training for the range of products and services offered could very well be part of the onboarding program or it may be a way for employees to become reacquainted with whatever the company offers. The company might also implement this training whenever new campaigns are introduced. The training provides information on various aspects of products and/or services, and could include:
Instructions for use
Care and maintenance
Benefits
Features
Price
Warranty
6. Quality training
This type of training commonly takes place in companies that are production-focused. Quality training ensures that products are of a certain quality standard and quality standards might be imposed by the company, by a third party, or by the industry as a whole.
The following topics may be covered as part of quality training:
Quality standard compliance
Processes involved in quality control
Techniques used for product observation
How to prevent and eliminate products that are poor quality
Production system evaluation and improvement
7. Safety training
Safety training is particularly important for businesses that use any kind of hazardous material. The training also includes workplace violence procedures, fire drills, and evacuation plans.
Examples of topics included in safety training programs include:
Safety best practices
First aid
Protective gear
Construction safety
Foodservice safety
Asbestos
Recruit with Top Language Jobs
Looking for first-rate talent? Advertise your job with Top Language Jobs today! With over 5,000 job alerts sent to candidates each month and over 5,000 new CV registrations each month, you can be sure you're in the right place.